Overview
DIY Vinyl Sheet
Vinyl sheet flooring is best installed by trained professionals. If you're a skilled do-it-yourselfer who enjoys a challenge, get tips and step-by-step instructions. Or, locate an Armstrong Certified Installer near you, for guaranteed results.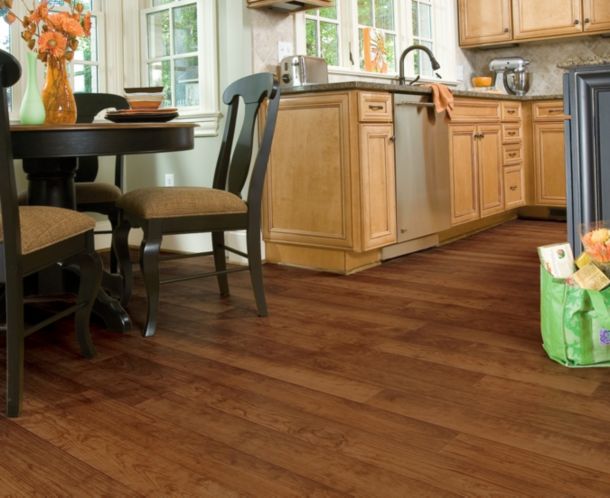 Armstrong Certified Installers
Finding the perfect flooring is just the first step. You need to ensure it also delivers excellent performance and durability. Our Armstrong Certified Installers are exclusively trained to install our flooring products. Your new floor will not only look great, it will stay that way for years to come.
Materials & Tools
Tools Needed
A DIY vinyl sheet installation can be tricky. If you're up for a challenge, here is a list of tools and materials to get you on your way to a new vinyl sheet floor.
Materials & Tools
Materials
Armstrong vinyl sheet flooring
Armstrong S-235 or S-254 flooring adhesive
Seam treatment kit (see detailed instructions)
Acrylic double faced flooring tape
Armstrong Once 'n Done® floor cleaner
Tools
Carpenter's square
Tape measure
100 lb. roller
Vinyl cutting knife
Installation
Vinyl Sheet Installation
Vinyl sheet flooring is a practical choice for the busiest rooms in your home. Read the installation instructions and guide to decide if a do-it-yourself installation is for you.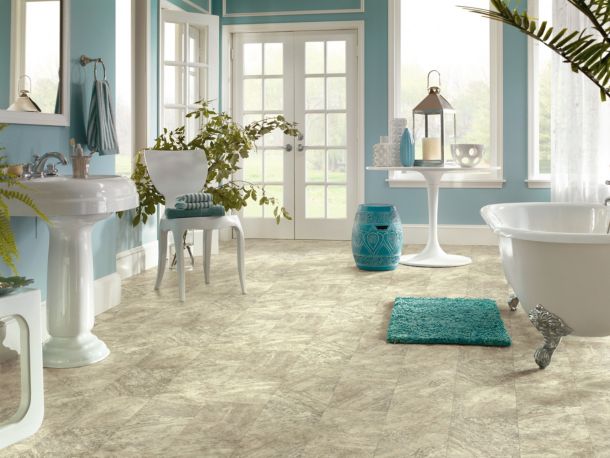 Preparation
BEFORE YOU BEGIN: Carefully read our detailed installation instructions.
Be sure the floor you're laying over is dry, clean and flat.
Gently remove wall base, millwork, or trim you'll re-use.
Have all recommended tools and materials on hand.
Properly acclimate the flooring according to the instructions.
Installation
Cut pieces in an area where you can lay them out flat.
Leave enough "extra" on each piece so that you can adjust it to match the pattern.
To prevent tears, handle large pieces with care; avoid folding or creasing.
Glue down pieces as soon as possible after cutting and fitting.
Finishing Up
Make final cuts only after pieces are adhered in place.
Trace complex wall edges onto felt paper to use as a trim pattern.
Lay pieces into the adhesive and roll flat, pushing swells out to the edges.
Clean and seal seams