Overview
Vivero™ Luxury Flooring
All Vivero™ Luxury Vinyl flooring comes in two installation options, glue down or a floating floor with a locking system. Vivero "best" and "'better" flooring products feature our new IntegriLock™ System – a simple and extremely secure lock down system. While our Vivero "good" products feature a traditional angle-locking system.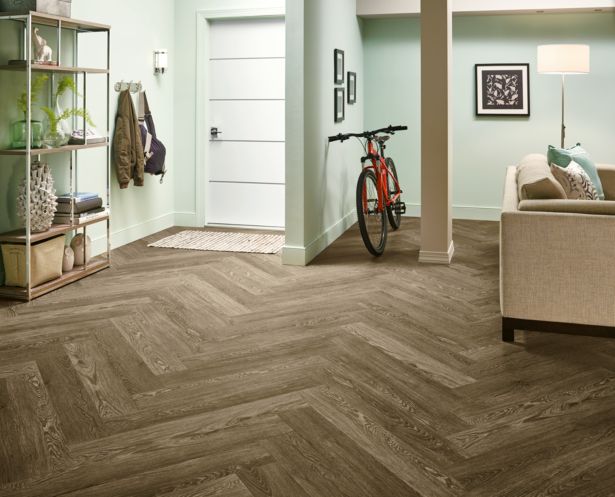 Installation
Vivero Installation
Installing your Vivero™ flooring can be a fun and easy project. There are two installation options available for each design – full-spread glue down and a floating floor with a locking system. The new IntegriLock™ System is available in Vivero flooring's "best" and "better" options and also features our patented Diamond10™ Technology, for superior scratch and stain resistance.
Our revolutionary IntegriLock installation system offers the following features:
Installs securely over most subfloors
Minimal prep and no glue
Quick, clean installation
No special tools required
The traditional angle locking installation methods are available in Vivero's "good" flooring designs. Because our Vivero floors are incredibly durable, Armstrong recommends using a titanium-edge utility blade for cutting planks.
Certified Installer
Proper installation of your new Vivero flooring is necessary to achieve the look you want. That's why we created our Armstrong Certified Installer program. These professional installers are expertly trained on all Armstrong Flooring products and are dedicated to installing a floor that meets the highest standards.