Armstrong New Beginning Extra-Strength Floor Stripper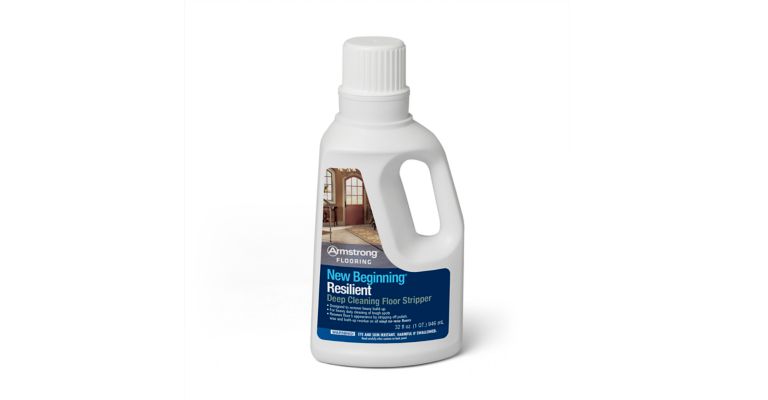 Find a Store
Details
Specifications
Armstrong New Beginning Extra-Strength Floor Stripper
Extra strength floor cleaner and stripper for use on resilient floors.
Solves tough cleaning problems
Removes tough-ground in dirt and stains
Dissolves polish and wax buildup
Do not use on hardwood, cork or linoleum floors
Ready-to-use formula
Available in 32 oz. and 64 oz. sizes
Great for spot cleaning or overall stripping
Additional Technical Details
Specifications
Cleaners and strippers do not have a spread rate. We do not give guesses or estimates.
Armstrong Guaranteed Installation System
2 years (from date of manufacture) if not opened
537 g/L; calculated and reported, SCAQMD 1168
Coupon Offers
Find a Store
Find a flooring store in the U.S. or Canada