Armstrong Once 'n Done Resilient & Ceramic Floor Cleaner Trigger Spray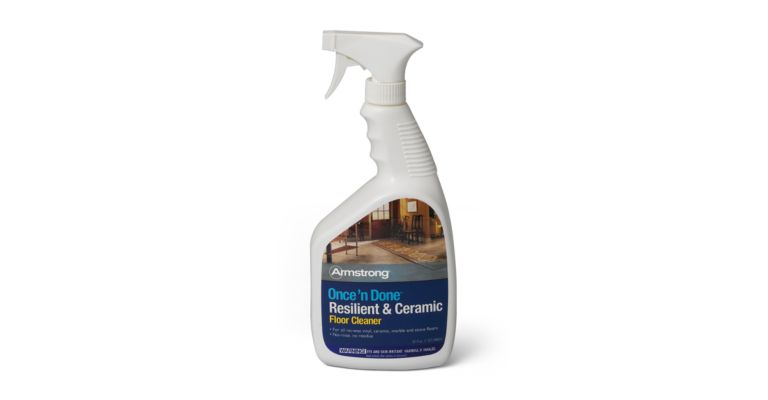 Find a Store
Details
Specifications
Armstrong Once 'n Done Resilient & Ceramic Floor Cleaner Trigger Spray
For routine cleaning of no-wax vinyl, ceramic, marble, granite, terrazzo, slate and stone floors.
No rinsing required
Leaves no dulling film or residue
Spray bottle used for spot cleaning and all over floor cleaning
Ready-to-use formula, no diluting
Unique cleaner that keeps floors looking their best!
Additional Technical Details
Specifications
Cleaners and strippers do not have a spread rate. We do not give guesses or estimates.
Armstrong Guaranteed Installation System
2 years (from date of manufacture) if not opened
80 g/L; calculated and reported, SCAQMD 1168
Coupon Offers
Find a Store
Find a flooring store in the U.S. or Canada