Armstrong Satinkeeper Resilient Low Gloss Floor Finish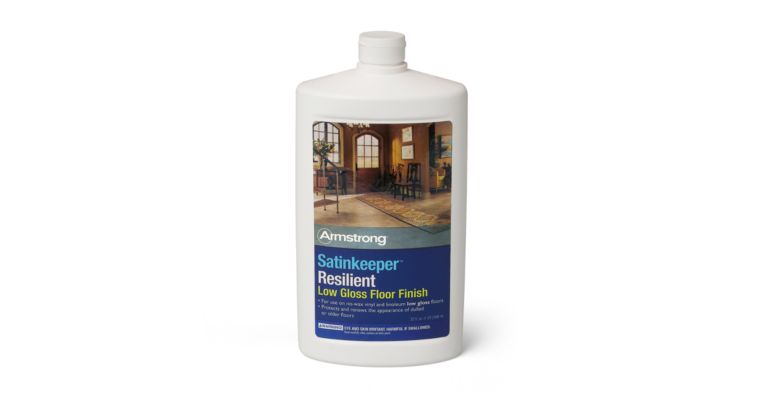 Find a Store
Details
Specifications
Armstrong Satinkeeper Resilient Low Gloss Floor Finish
Restores gloss and protects the finish of low gloss and ultra low gloss no-wax vinyl and linoleum floors.
Easy to use!
Renews the appearance of worn or dulled floors
Protects floor from scuffs, scratches and dirt
Does not require buffing
Ready-to-use-formula
Not for use on high gloss vinyl floors
Vinyl & Ceramic; Linoleum
Additional Technical Details
Specifications
1 Coat: 375 - 500 sq. ft. per qt.; 2 Coats: 187 - 250 sq. ft. per qt.
Armstrong Guaranteed Installation System
2 years (from date of manufacture) if not opened
Coupon Offers
Find a Store
Find a flooring store in the U.S. or Canada