Bruce Hardwood & Laminate Cleaning System (with Microfiber Mop Cover)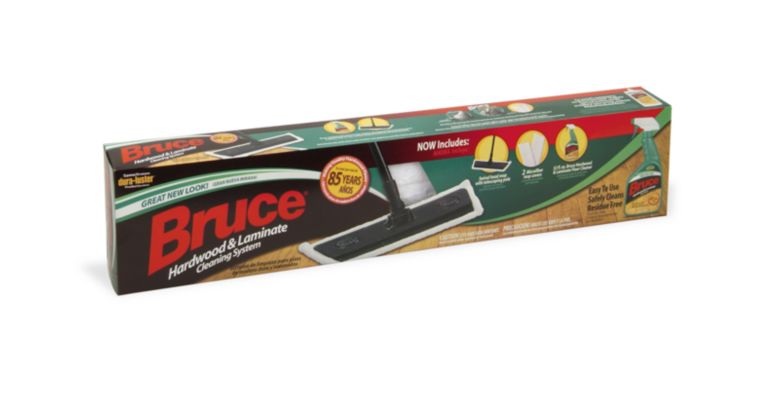 Find a Store
Details
Specifications
Bruce Hardwood & Laminate Cleaning System (with Microfiber Mop Cover)
Contains all the tools for easy cleaning of all no-wax hardwood and laminate floors.
A quick and easy way to clean!
Contains (1) 32 oz. spray cleaner, swivel head mop with telescoping pole, and 2 washable microfiber mop covers
Microfiber mop covers lift and trap dirt and dust particles for maximum cleaning
Swivel head mop reaches under furniture and appliances
Telescoping pole collapses for convenient storage
Developed by the hardwood flooring experts
no-wax Hardwood and Laminate Floors
Additional Technical Details
Specifications
Cleaners and strippers do not have a spread rate. We do not give guesses or estimates.
Armstrong Guaranteed Installation System
2 years (from date of manufacture) if not opened
3.7%; calculated and reported SCAQMD 1168
Coupon Offers
Find a Store
Find a flooring store in the U.S. or Canada