Bruce S-282 EverBond Wood Adhesive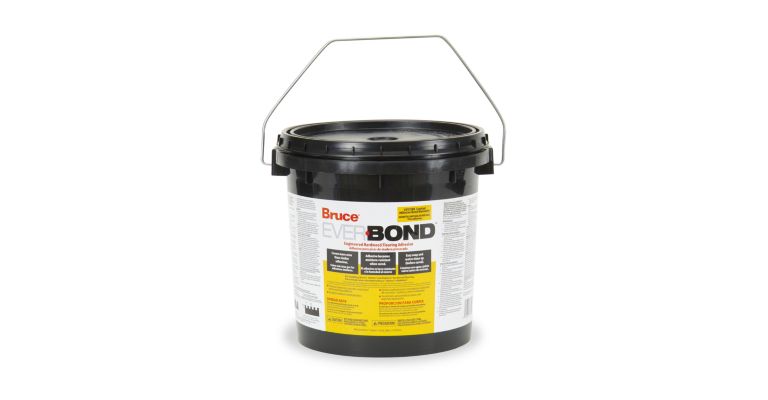 Find a Store
Details
Specifications
Bruce S-282 EverBond Wood Adhesive
Nonflammable; Superiorbond; Solvent free; Low VOC; Easy cleanup.
For all Armstrong Engineered Wood Products (except Bruce Studio B) and 1/4" - 5/16" Solid Wood-Backed Parquet. Not for use in the installation of 5/16" solid strips floors (Bruce Natural Reflections, Natural Choice Strip and Ecostrip or Hartco Kingsford Solid Strip).
Additional Technical Details
Specifications
Square notch: Appx 70 sq ft/gal; V-notch: 50 sq ft/gal
Armstrong Guaranteed Installation System
All grade levels of concrete; Wood and wood underlayments; Properly mixed and applied portland cement based underlayments; Primed, poured-in-place gypsum subfloors (dust free); Ceramic; Steel; Terrazzo; Cork floors and acoustic cork; Radiant-heated subfloors where the surface temperature does not exceed 85° F (29° C); Aluminum and stainless steel
Environmental Considerations
Low VOC's (less than 150 g/L, SCAQMD calculated at 70° F, SCAQMD)
7 g/L; calculated and reported, SCAQMD 1168
Square notch: 3/32"D x 3/32"W x 3/32"A - Solid Wood Parquet (up to 5/16" thick); V-notch: 1/4"D x 3/16"W x 5/16"A - Engineered Wood Plank, Engineered Strip and Engineered Parquet
15 minutes - designed for wet-lay applications
35 - 60 minutes - NOTE: Working times vary based temperature, air movement, porosity of subfloor and humidity.
Coupon Offers
Find a Store
Find a flooring store in the U.S. or Canada