Bruce Replacement Terry Cloth Mop Covers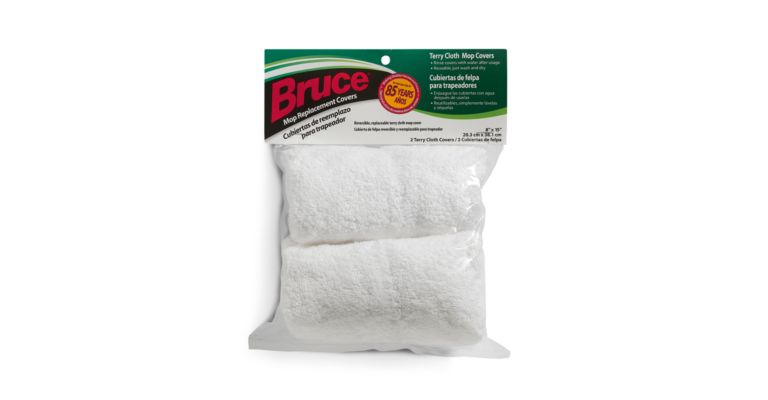 Find a Store
Details
Specifications
Bruce Replacement Terry Cloth Mop Covers
2 terry cloth mop replacement covers for all Bruce or Armstrong swivel head mops.
Soft, absorbent, terry cloth covers, elastic-fitted for quick and easy replacement on the Bruce or Armstrong hardwood floor swivel-head mops
Reversible covers
Reusable and washable
Additional Technical Details
Specifications
Cleaners and strippers do not have a spread rate. We do not give guesses or estimates.
Armstrong Guaranteed Installation System
Coupon Offers
Find a Store
Find a flooring store in the U.S. or Canada