4.72 in. Engineered Hardwood Plank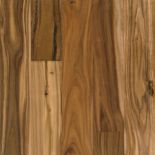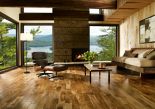 Acacia - Natural
4.72 in. Engineered Hardwood Plank
Price This Floor
Order Sample
Samples Out Of Stock
Design a Room
Coupon Offers
Find a Store
Details
Specifications
Price This Floor
Residential Warranty : 25 years
Engineered
HartGuard Deluxe
Look
Medium Gloss
Hand-scraped
Pillowed Edge / Pillowed Ends
Measurement
4.72 in.
Varying Lengths: 10 - 48 in.
Installation
Below/On/Above Ground Level
Glue or Staple or Floating
Product Classification
Color Variation Over Time
Wood is a natural material that reacts to light exposure. Exotic hardwoods gain richness in color and may become darker or lighter over time. The most dramatic change will occur within the first six months following installation.
Board-to-Board Color Variation
Wood is a natural material that features changes in color and tone. The board-to-board color variation is more pronounced in some species, less in others. If you like the look of contrasting light and dark tones, select a species that offers most color variation. If you prefer consistent color from board to board, choose the least color variation.
Installation
Download Installation Guide
Download the complete Armstrong product installation guide.
3/8" & 1/2" Eng. Hardwood Installation Instructions
Professional Installation
No matter what
flooring
type you choose, we recommend you consult your retailer to locate an Armstrong Certified Installer near you. Armstrong Certified Installers undergo rigorous flooring installation training on all
Hardwood flooring
products. You can rest assured that when you use an Armstrong Certified installer, your
wood flooring
will be installed properly and provide many years of satisfaction.
Find an Armstrong Certified Installer
DIY Installation
Trim and Moldings
Trim and Moldings Overview
Complete your floor with coordinated transitions such as threshold, stair nose, reducer strip, quarter round and t-molding. We offer a complete selection of species and colors providing the finishing touch to your flooring installation
Trim and Moldings for - Acacia - Natural
Quarter Round
TQ0AC282M
A molding used to cover expansion space next to baseboards, case goods, and stairs steps. Pre-drill and nail to the vertical surface, not to the floor.
Reducer Strip
TR5AC209M
A teardrop shaped molding used around fireplaces, doorways, as a room divider, or as a transition between wood flooring and adjacent floor coverings that are less thick. Fasten down with adhesive, small nails or double-faced tape.
Stair Nose
TS5AC209M
A molding undercut for use as a stair landings trim, elevated floor perimeters, and stair steps. Fasten down firmly with adhesive and nails or screws. Pre-drill nail holes to prevent splitting.
T-Molding
TM0AC282M
A molding used as a transition piece from one flooring to another of equal height or to gain expansion spaces. Fasten at the heel in the center of the molding. Additional support may need to be added to the heel of the molding dependent upon the thickness of the goods covered.
Threshold
TH0AC282M
A molding undercut used against sliding door tracks, fireplaces, carpet, ceramic tile, or existing thresholds to allow for expansion space and to provide a smooth transition in height difference. Fasten to subfloor with adhesive and/or nails through the heel. Pre-drill nail holes to prevent splitting.
Customer Reviews
Rated

5

out of

5

 by

5

reviewers.
Rated

5

out of

5
 by
Lin69
In comparison this flooring proved to be superior
We had a new engineered floor installed in our entry and kitchen. It proved to be defective with a poor finish that scratched and had squeaks when walked on. Our contractor had it pulled up and replaced by the Armstrong Hand Scraped Rustic Accents Acacia Natural. The installer showed us the backing on the wood and how superior the product is compared to our first try. (There was no price difference between the two products, just quality difference.) This floor is beautiful with so many color variations that complement the other woods in our home. It has a beautiful sheen that makes it always look well maintained like it is freshly waxed.
January 29, 2015
Rated

5

out of

5
 by
Michy25
Absolutely Beautiful!
We have had this professionally installed floor for about 3 months now. Our installer said repeatedly that in 30 years in this business, this was the most beautiful floor he has ever laid! I cannot tell you how many compliments we receive! It's such a beautiful range of tones..every board different but not at all busy looking, as was my fear. We have yet to see any scratches from our Lab Retriever (or teenagers!) It is extremely durable, very unique and just so lovely!
November 1, 2014
Rated

5

out of

5
 by
jon5390
Wow
We bought a new house and they installed a Mohawk floor completely wrong. After there rep told us all her floors would dent, chip, splinter and cup after three months we wanted a different product. We found this floor and fell in love. When it was delivered we could see how well build this floor was. We have two large dogs and two kids and these floors hold up and look amazing doing it. If you choose this floor I guarantee you find yourself just staring at it it's so beautiful.
April 7, 2014
Rated

5

out of

5
 by
Rob Lane
This flooring gets the most compliments!
My wife and I installed 850sqft of the natural acacia hand scraped engineered flooring. It took both of us 5 days to lay down the flooring, it was a lot of work! The floor laid down very well and we had only one board in our whole shipment that was broken. The floor is a joy to look at and it feels amazing to the bare foot. We would buy Armstrong flooring again in a heart beat.
November 2, 2013
Rated

5

out of

5
 by
brad1
awesome floor
This floor is Beautiful. so many color varitions it looks good with anything. This product was verry easy to install, we did 700sf in a day.
October 31, 2012
Questions & Answers
Coupon Offers
Armstrong Showrooms
These elite retailers display the broadest selection of Armstrong flooring from every product category, plus have: an expert team of Armstrong certified product professionals dedicated to helping you choose the right floor, an Armstrong 30 Day Customer Satisfaction Guarantee and extended Armstrong product warranties.
Premier Showrooms
Premier retailers offer an extensive selection of Armstrong flooring in most product categories. They have Armstrong certified product professionals dedicated to helping you choose the right floor. Installation services will vary from store to store.
Find a Store
Find a flooring store in the U.S. or Canada