12 mm Laminate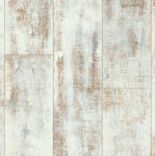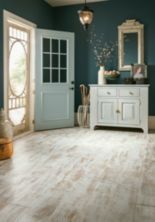 Milk Paint/White
12 mm Laminate
Price This Floor
Order Sample
Samples Out Of Stock
Design a Room
Coupon Offers
Find a Store
Details
Specifications
Price This Floor
Residential Warranty : 50 years
Light Commercial Warranty : 10 years
Commercial Warranty : 10 years
Armstrong HydraCore Plus
VisionGuard / G3 Wear Layer
Look
Low Gloss
Micro Edge / Micro Ends
Measurement
Installation
Below/On/Above Ground Level
Installation
Download Installation Guide
Download the complete Armstrong product installation guide.
Armstrong and Bruce Laminate Installation
Professional Installation
No matter what
flooring
type you choose, we recommend you consult your retailer to locate an Armstrong Certified Installer near you. Armstrong Certified Installers undergo rigorous flooring installation training on all
Laminate flooring
products. You can rest assured that when you use an Armstrong Certified installer, your floor will be installed properly and provide many years of satisfaction.
Find an Armstrong Certified Installer
DIY Installation
Demo
Trim and Moldings
Trim and Moldings Overview
Complete your floor with coordinated transitions such as threshold, stair nose, reducer strip, quarter round and t-molding. We offer a complete selection of species and colors providing the finishing touch to your flooring installation
Trim and Moldings for - Milk Paint/White
Flush Stairnose
M83N0
Used for stairs, stepdowns and landings.
Multi-purpose Reducer
M80N0
Finishes the space between laminate flooring and other flooring surfaces, carpet, or where quarter-round and wall base cannot be used.
Quarter Round Molding
M51N0
Finishes the space where the laminate flooring meets the wall.
Step Nose
M86N0
Use where laminate meets a step-down or landing.
T-Molding
M82N0
Finishes the space between two pieces of laminate flooring.
Laminate on The Wall Trim and Moldings Laminate - Milk Paint/White
Chair Rail
MCRN0
Breaks up the appearance of a wall for practical or decorative purposes.
Inner Corner
MICN0
Covers the corner where adjoining walls meet.
Outer Corner
MOCN0
Covers exposed exterior corner.
Wall Base
MWBN0
Used to line the joint and covers the gap where the floor and walls meet.
Customer Reviews
Rated

4.9

out of

5

 by

18

reviewers.
Rated

5

out of

5
 by
Suki
Beautiful flooring!
We decided this year to remodel our home after 19 years. Much of the house had carpeting, but we decided that since the home was on a slab and hardwood wasn't an option, we would go with either engineered hardwood or laminate. We had a bad experience with the engineered hardwood that had been installed when the house was built, so I began looking for some laminate. We wanted something durable and beautiful looking. I stumbled across the Armstrong website and the Reclaimed series. Since we were going for modern farmhouse/country, I thought this flooring would be perfect. I downloaded a coupon from Armstrong's website and went to a retailer they recommended. We loved the look, purchased the flooring and had the retailer's installer put it in. We love it! It has a matte finish, which is much less likely to show dust or footprints, and since it's already got a distressed look and texture, it should easily age well in our home. It hasn't been in long, but so far we've just vacuumed with a special mop attachment and dust mopped and it looks fabulous. I would recommend Armstrong products to anyone I know who's looking for flooring, especially this particular series.
December 4, 2015
Rated

5

out of

5
 by
Nelli
Better than any Laminate we have had
We live on a lake and the amount of sand tracked in likely more than if we lived in an urban area. So durability and ease of care are paramount in our flooring choice. We have had laminate flooring in our home since it first came on the market with planks that glued together. Then there was a flood that changed everything so we had to get the next generation of laminate which was the click and lock. Each of these were the mid to upper end of laminates at the time. Over the years we did several remodeling projects and it was time to update the flooring. Two years ago we started the search for the perfect flooring. We knew we did not want carpet and over the years we have had hardwoods, which we loved and then switched to laminates which were very practical when the kids were little. These products are all very different today from the past in each category. It is clear there is no perfect type of floor that will stand up to the everyday use AND provide minimal maintenance with maximum durability. Since hardwoods are very expensive to buy and have installed and receive lots of day to day care and tiles or stone do not offer what we wanted in warmth of appearance, engineered hardwoods are beautiful but do not offer the other durability features we wanted so we looked at "real" reclaimed woods and found the prices to be cost prohibitive so we put our search on hold. Then one day walking down the main street of our town we saw a new flooring shop, stopped to look in their window and my hubby spotted the "Architectural Remnants" on the floor of their store! "There it is I want that floor." The next day we went in picked up a sample and the rest is history. We have had the floor in now for about 2 months. It is quiet to walk on. It looks perfect with our assortment of antique and newer furniture pieces. It is easy to clean with a duster type mop and then sweep up or vacuum. For spills I have a rag handy and wipe them right away and use a bit of water to clean any debris and then wipe dry. This floor is a low shine finish so it has the 'look' of an oiled floor giving it a more authentic appearance. The installer was careful to use the colors and assorted sizes to give it a true 'reclaimed wood look'. It is by far the best of the three laminate floors we have had in our home. Everyone who has seen it asks where we bought it and how we like it. They are very impressed and I do recommend it if you like a homey feel and want a reclaimed look. We looked at the other colors and types of floors in this same line and found them all to be quality but this one met our styles needs the best.
October 18, 2015
Rated

5

out of

5
 by
stewy77
Love it!
I love this flooring. It's beautiful and not as difficult as I thought it would be to install.
September 24, 2015
Rated

5

out of

5
 by
3bears
Stunning !!!!!
As soon as I saw this floor I said I have to have it. I had been looking for a long time but nothing fit all my qualifications until I saw this floor.It is the farmhouse look I love but is durable and most importantly is pet friendly. I also find it so easy to maintain. A quick sweep and I'm done. No heavy vacuum to drag around. Spills wipe up easily. I couldn't be happier. Thank you Armstrong !!!!!!!!!!
August 28, 2015
Rated

5

out of

5
 by
Msshell
Excellent flooring, lots of compliments!
I purchased this specific flooring to give our new home the farmhouse look, and was greatly inspired with it's beauty. Each time someone enters the house, they immediately comment on the floor. It's beautiful and easy to clean, I use the Bona Tile and Laminate cleaner purchased from Lowe's.
August 19, 2015
Rated

5

out of

5
 by
Patty45
Looks amazing! Love it
High quality and priced right. Looks like real wood and so natural. My installer said it was easy to install. I had it installed in my beach house and it came together with the white kitchen cabinets. I would highly recommend it.
June 16, 2015
Rated

5

out of

5
 by
rpatrick1
Amazing Floor!!!
We installed this floor throughout the house and it looks amazing, like real vintage hardwood. It was easy to install and it is extremely durable.!!
May 19, 2015
Rated

5

out of

5
 by
Ecentric1
Amazing Floor! Absolutely Gorgeous!
From the time I laid eyes on this floor, I knew this was exactly what I had been looking for to fit the "farmhouse" style and look my wife and I were shooting for. I purchased the floor locally and was able to install myself, having never laid or installed a floor previously. I was amazed at how easily the floor installed. Really, no additional tools were required other than a saw to make the cuts. Floor laid flat without any problems. Tough. Durable. Thick. And looks great. Since I laid the floor around a month ago, not one visitor has walked into our house and NOT complimented the floor. We've had well over 20 different individuals into our house since we've laid the floor and each one has paid compliments to this amazing floor almost immediately after entering the doorway. The floor is an absolute hit ...and I knew it would be. Thank you Armstrong for thinking outside of the box on this one and engineering such a unique, durable, and outstanding looking floor! Our family couldn't be happier with the results.
May 18, 2015
Rated

4.9

out of

5

 by

18

reviewers.
Rated

5

out of

5
 by
dzwis
love our WORLDLY HUE floor!
our 18 year old house has been in need of reno for a while ... our carpets (2nd) had become ugly germ and allergy magnets ... We built on slab, so hardwood was not an option, unless we ripped out our kitchen tile (that we like) and built a sub-floor (a lot of extra money too) ... We liked some other laminates but hesitated, as it wasn't actual hard wood (impractical anyway) ... kinda stuck, we came upon Armstrong's relatively new series of laminates, Global Reclaim ... we were intrigued by the "Worldly Hue", and it's variety of color, textural & scraping look, and low gloss ... we decided we had found THE best alternative to wood ... we had it professionally installed by a local contractor, Manor Floors (Manalapan, NJ) are were pleased with the price, service, and clean pro job ... They used a variety of cut sizes to minimize "repeated" lengths, adding to the realism ... We marvel at our floors ... our best house upgrade decision in many years ...
May 15, 2015
Rated

5

out of

5
 by
PAhomeowner
We love our Saw Mark Oak Natural floor
We recently had Armstrong's Saw Mark Oak - Natural laminate floor installed in our kitchen, mudroom and powder room. The area that the floor covers is expansive, so it was important to us that the floor be beautiful and durable, and it has met all of our expectations. The floor is truly realistic looking and genuinely has the beauty of hardwood. There are so many details in this floor, including very realistic saw marks, and the variation in color throughout the planks makes it any easy floor to pair with other wood tones in our home. The floor has been durable and scratch resistant, and unlike real hardwood, it does not show stains and water marks. It always looks clean. We highly recommend this floor!
April 12, 2015
Rated

4

out of

5
 by
Jonesie67
Great looking floor but quality of locking system fragile.
Great looking floor but pieces of the tongue kept breaking off and getting stuck in the groove unknowingly. The floor would have trouble locking and then we figure out there was another piece stuck in there. This happened in the middle of my kitchen but wasn't caught so a board sticks up and there is no way for me to get that piece out. That is disappointing. Otherwise, we love the way it looks and we've only had it in a week so the durability and maintenance is yet to be seen.
April 6, 2015
Rated

5

out of

5
 by
Chris
Perfect for our kitchen!
This flooring worked out perfect with our cabinet color. My husband installed this and had no problems. Easy to clean but if it does get dirty you can hardly tell. It has the farmhouse look and guests love it when they come over. Even the dog loves it!
December 29, 2014
Rated

5

out of

5
 by
Rich01
installer reveiw
Hello, just have to say , I have been installing laminate flooring professionally for about 14 years. this it one of my favorites installs nicely and looks sweet. I like it so much its going in 80% of my own home. the only down side is that it takes 25% more time, because of the pattern layout and multi color species, but well worth the extra effort!
January 1, 2015
Rated

5

out of

5
 by
Charlotte
This floor is rustic, beautiful, and is extremely hard to scratch.
I bought the Saw Mark Oak Architectural Remnant floor for my home and I would not recommend any other floor. I did my research before buying. The floor is stronger than hardwood because I can't scratch it. I live by myself. I work long hours, don't have much time to clean. I have a dog and cat, and live in the country where we do track in dirt. When the floor gets duty, I usually just sweep it. Every once in a while I do vacuum it. I do make sure that me and the dog does not get floor wet, but other than that, I am not careful with the floor and don't have to be. My floor is absolutely beautiful and I do like the looks of the other Remnant samples that I looked at. The professionals that did install really liked the floor. You can not tell that floor is not real hardwood. I have never written a review for any product before, but I really wanted to do this one. Thanks Armstrong for such a beautiful and well built product.
December 10, 2014
Rated

5

out of

5
 by
treehouselady
An amazing look
Milk paint white was not my original intention when I redid my condo floors. A hiccup with another product led me to find Armstrong's sample and decided to try it despite not finding many reviews or pictures online. I am glad I did for this is a lovely product. My intention was to create a bit of a treehouse effect. This floor worked perfectly - it has enough variation that it doesn't look 'done' yet not so busy that it looks busy! Would work wonderful for a beach or cottage feel. Wide planks make it look quite rich and authentic. Hope it lasts for I am really pleased with how it turned out.
October 12, 2014
Rated

5

out of

5
 by
camper4ever
Woodland Reclaim - Old Original Wood Brown
This product looks natural. It has held up to teenagers and cats. So easy to match furniture to it. Great product!
July 21, 2014
Rated

5

out of

5
 by
Lynn@
Love Antique Structure/Historic Element - Milk Paint/White
This was the exact flooring we've been looking for for our beach house and Carolina Room on Oak Island, North Carolina. We love the worn-looking and unique wide planks, the texture of the laminate, and more than ten variations of each plank. We are so glad we found this high-guality and great looking product!
December 18, 2013
Rated

5

out of

5
 by
ksgoodolboy
Looks great and easy to work with
Just got done installing this laminate in our basement kitchen and family room. The product looks great and was very easy to work with. I showed the pictures to my co-workers and nobody can believe that it's not real wood. My buddy that helped me install it has done several other laminate jobs and said this product was hands down the strongest and easiest to work with. Great product. My only issue has been trying to find a stain to properly match for the solid oak stair treads and risers I'm putting in. But I'm getting close.
December 9, 2013
Questions & Answers
Coupon Offers
Armstrong Showrooms
These elite retailers display the broadest selection of Armstrong flooring from every product category, plus have: an expert team of Armstrong certified product professionals dedicated to helping you choose the right floor, an Armstrong 30 Day Customer Satisfaction Guarantee and extended Armstrong product warranties.
Premier Showrooms
Premier retailers offer an extensive selection of Armstrong flooring in most product categories. They have Armstrong certified product professionals dedicated to helping you choose the right floor. Installation services will vary from store to store.
Find a Store
Find a flooring store in the U.S. or Canada