12 mm Laminate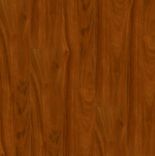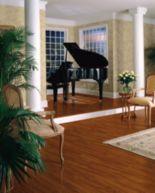 Cabreuva
12 mm Laminate
Price This Floor
Order Sample
Samples Out Of Stock
Design a Room
Coupon Offers
Find a Store
Details
Specifications
Price This Floor
Residential Warranty : 30 years
Armstrong MasterWorks / HydraCore
VisionGuard
Look
High Gloss
Micro Edge / Micro Ends
Measurement
Installation
Below/On/Above Ground Level
Installation
Download Installation Guide
Download the complete Armstrong product installation guide.
Armstrong and Bruce Laminate Installation
Professional Installation
No matter what
flooring
type you choose, we recommend you consult your retailer to locate an Armstrong Certified Installer near you. Armstrong Certified Installers undergo rigorous flooring installation training on all
Laminate flooring
products. You can rest assured that when you use an Armstrong Certified installer, your floor will be installed properly and provide many years of satisfaction.
Find an Armstrong Certified Installer
DIY Installation
Demo
Trim and Moldings
Trim and Moldings Overview
Complete your floor with coordinated transitions such as threshold, stair nose, reducer strip, quarter round and t-molding. We offer a complete selection of species and colors providing the finishing touch to your flooring installation
Trim and Moldings for - Cabreuva
Flush Stairnose
H53D4
Used for stairs, stepdowns and landings.
Multi-purpose Reducer
H50D4
Finishes the space between laminate flooring and other flooring surfaces, carpet, or where quarter-round and wall base cannot be used.
Quarter Round Molding
H51D4
Finishes the space where the laminate flooring meets the wall.
Step Nose
H56D4
Use where laminate meets a step-down or landing.
T-Molding
H52D4
Finishes the space between two pieces of laminate flooring.
Customer Reviews
Rated

3.9

out of

5

 by

50

reviewers.
Rated

5

out of

5
 by
Bearinphx
Makes my floors look RICH!
I have had this exact floor in my home for 4.5 years now. It makes my floors look rich, and the beautiful luster is still here today. The beautiful red tones compliments the other wood in my home. I had this installed in my heavy traffic areas, Kitchen, family room, office and hallway. EVERYONE compliments my floors. I clean them by hand, with a damp rag and BONA cleaner. I've dropped things on the floor, and in 4 years I've had a COUPLE very tiny nicks, and I used the colored filler, and you can't even see the nicks. I would recommend this flooring to anyone. I'm expanding my kitchen and doing a complete remodel, and will use this same product again. After 4.5 years, my floors still look brand new!!
December 13, 2015
Rated

1

out of

5
 by
Geertson01
don't be fooled
my husband had this product installed our whole home minus bathrooms. it was a fall back option on the laminate looking tile. we have a 9 and 5 year old and a baby . not much for traffic on the floor as we are seldom home. the floor chips to easily it shows every foot print and coats with dust like a magnet. i only use a half cup of hot water and vinegar on the floor per room .which the luster is completely gone. the floor has warped in the seam areas in several different areas of the house mind you we have only had the floor a year now the warping began 5 months after install.the boards are constantly breaking. we tried color matching staining stairs . a very difficult one to achieve so we have had to have several repairs. not a good investment.
November 2, 2015
Rated

5

out of

5
 by
tokeymom
We love the clean look
It is perfect, no more dirty rugs to clean . We put it in our entry way and a fireplace room , the dinning room and a bedroom also the upstairs hall way . Next I'm hoping for the tv room then maybe the kitchen if it can be used in a kitchen and not get ruined .
August 30, 2015
Rated

5

out of

5
 by
Joe11
Installed for 7 years
Great flooring. We have had it installed for over 7 years. We went with laminate because we had teenagers at the time. It looks great. No scratches. No dents. The only difficulty is it does show when it's dirty but it's pretty easy to clean.
August 8, 2015
Rated

4

out of

5
 by
Benjamin
Not compatible with early versions
I do like the look very much, though as everyone has noticed, it is not for use in family areas. It shows tracks. But, we're low impact so I recently started replacing other areas with it. When I tried to "feather" it between connecting rooms I discovered to my dismay that the locking system from a few years ago will not connect to the product being sold today. It can be forced, but it leaves 1/8" gap. So... if you're wanting to blend old Cherry Bronze with new Cherry Bronze... you can't.
July 6, 2015
Rated

3

out of

5
 by
RLM8
Not Durable
The floor looks great provided you don't use it. It scratches and chips easily, is extremely difficult to clean, and shows every footprint when walked upon and every hand print when touched. We don't have pets and have not spilled liquid on the floor but there are several spots in the flooring that have warped and bubbled from damp mopping in the attempt to clean it without streaking. It must be cleaned daily to keep it presentable though there are many streaks after cleaning. The floor scratched from sliding a small cardboard box over it because we did not want to lift it. We have several chips in the floor from small items that have been dropped.
June 23, 2015
Rated

5

out of

5
 by
styxinAZ
Great product from Gilbert, AZ
I bought a house here in Arizona and the previous owner had carpeting in all of the bedrooms and living room. The carpeting had to go because they had dogs and my wife has allergies. They had put laminate in the kitchen, formal dining and sitting, as well as the large master. Empire flooring did this. I called them to get a quote on doing the 1100 sq feet add on. They were way overpriced. I searched all over for a similar product. I found the Armstrong Cherry was a dead match in color, but the product was so much better. I had it installed and totally love it. I have a little child, so I can put up with child abuse. I plan on tearing out the Empire wild chestnut laminate and extending the Armstrong flooring. Compared to the Armstrong flooring the Empire product is appear like garbage. It looks like it's buckling in places. Thanks for a great product Armstrong.
April 26, 2015
Rated

5

out of

5
 by
cobi
GREAT flooring
We installed this flooring almost 7 years ago and it still looks amazing. We've had many people mistake it for "real" hardwood. So glad we went with this instead of some of the cheaper stuff we looked at. I was actually coming on here to see if they still make it as we are considering extending it into another room. My father and I installed it ourselves.
February 14, 2015
Rated

3.9

out of

5

 by

50

reviewers.
Rated

5

out of

5
 by
Traciev
Great Flooring
Easy to install great look and super easy to clean! Would definitely purchase this again!
February 28, 2015
Rated

5

out of

5
 by
JakeABQ
I installed this in 2011 is absolutely beautiful no problem now in 2015
I installed this myself. Completed the entire house closets and all. After 4 years we just bought another house and I plan to install it here soon.
January 13, 2015
Rated

3

out of

5
 by
Mike
Exremely Dissappointed
Feb.2014, had this flooring installed by professional installers. the floor color is so rich and beautiful. Holds up well. Now, here's the 'BUT'!? Is a MONSTER to keep clean. Using BRUCE floor cleaner#also an Armstrong product#& it streaks @ times. But, once cleaned ....looks-Fantastic till...U step on it! Hi-Gloss....don't get it! We live on the water & when a.m. sun comes up...Ohhh...Myyyy..it shows the feet prints, etc Really disappointed! We have huge open area#all but bedrooms/baths# that has laminate flooring. Just me & my wife, but...we entertain a lot! Constant clean'g the floor. Ironic, in Oct. our 9-mo.old new KENMORE ELITE fridge-had a water leak#split in plastic line# & has ruined a 4'x6-8' area of this flooring. Our homeowners Ins. is paying us to completely RE-FLOOR entire laminate floors. We are still looking for another color, soo far-disappointed, haven't found anything prettier in color. Definitely stay-away from high/medium gloss if it is a "DARK COLOR" flooring. We are just lucky-we can re-do this floor. Good luck shopping...Armstrong Flooring I think, is the best....but, don't trust me..I'm just an 800lb.gorilla in tha room. Merry Xmas. LOL
December 18, 2014
Rated

4

out of

5
 by
Woody
Beautiful look, transformed room
The flooring actually made the room look larger. Shows well. Installation once you get the hang of it worked well. Be careful if using blocks to lock in the pieces as it can bend up the corners which can show with the shiny surface.
October 24, 2014
Rated

5

out of

5
 by
thisnthat3
Love my floor
Armstrong is a great name & their products show it in every way. Have this floor in my family room, takes a lot of wear & tear from activity but looks great and very easy to maintain. I did not do installation myself but there were no problems during installation. Definitely recommend.
September 28, 2014
Rated

3

out of

5
 by
Jonahdog
Looks great
Ablosutely love the look of the flooring and get many compliments. We replaced the upstairs carpet with this and then decided to do the complete downstairs also. The upstairs stays beautiful and requires only dustmop or vacuming as there is very little streaking, even when waking across it directly from the shower. The downstairs is completely different, especially the kitchen area. We have pets and you can see the prints, water spots show up, Also, it is not good for pets if they urinate on the floor or spill/splash from their water dish. We were away for two weeks and when we returned we noticed one of the dogs had urinated and the sitter hadn't seen it...tiles under the urine curled quite bad and need to be replaced. We had Pergo shiny floor before so the paw prints and water spots are not new to us but the fact that we are constantly on the lookout for standing water or urine is something we were not aware of. I expect it to chip if something hard or sharp is dropped on it, laminate is not indestructable. It is better with pets than hardwood as far as scratching is concerned and haven't noticed any scratching from our two doxies sharp nails. I do not like the fact that it sometimes creaks and pops, didn't have that issue with our old laminate.
September 21, 2014
Rated

5

out of

5
 by
Nick
We love it.
Replaced our carpet and we love it. Much easier to keep up than carpet. No regrets here.
September 17, 2014
Rated

1

out of

5
 by
LY_AL
Do not buy this if you have pets, kids, or anything that walks or breathes
Bought at Lowes. Was told this is excellent for pets. What a load of bunk. Within a few weeks they were scratched beyond repair. Streaky, can't find a way to make them look presentable. Worst purchase ever. Do not buy this flooring if you ever plan to walk on it. It's horrid, and warranty is a joke!!!!!
August 17, 2014
Rated

5

out of

5
 by
Linger3636
We love this new flooring
My wife and I were a little skeptical until we put it down, but now we are totally in love with it.
July 15, 2014
Rated

5

out of

5
 by
BigMNTwinsFan
Highly Recommend
I love this flooring. Easy to clean and looks great. Have dogs, but have never seen a scratch. Even better flooring that I could have hoped for.
February 27, 2014
Rated

1

out of

5
 by
upset pet owner
warranty excludes pet urine...it curls the boards
first impressions are wow! But, if pet urine is on it for just a few minutes, it curls the flooring only way to fix, ripe out the flooring to get to the boards for removal Pet urine is not covered in the warranty!
February 4, 2014
Rated

1

out of

5
 by
philk
Laminate that Scratches
We chose laminate do to the fact that we had a laminate flooring previously and it held up really well over ten years. No scratches or dents and we have a very active home with four Bullmastiff dogs weighing over 125lbs each, and two mid teen kids with friends coming and going. We chose Armstrong because they have a good reputation. We chose American Apple because it is just a beautiful looking floor. In pictures. Maybe it was the installation, but the flooring creaked and made plenty of noise where our old laminate did not. Within a week of having it we noticed scratches. Ones that wouldn't buff out. Within a month, there were bigger ones, deeper even then the first ones. This flooring is just not durable, even though teh sales person said it was, and so does Armstrong. Such a huge waste of money. It got so bad and my wife so paranoid, that we actually would place carpet remnants all over the house just to make sure no more scratches. Buy this flooring if you have no kids or pets. Otherwise you will be sorry!
January 26, 2014
Rated

5

out of

5
 by
Cookie
Beautiful floor
I had this installed in my kitchen. It is a high gloss floor but the light color does help hide the marks from water and food. I find myself keeping the floor cleaner do to the gloss but it is very easy to do. It is a high traffic area and so far it is holding up great. Love the color . I had sheet vinyl for years and this is a great improvement.
December 8, 2013
Rated

1

out of

5
 by
Disappointmed Consumer
Not for homes with pets or children
We have had our Armstrong laminate flooring for a little over a year, and I can't begin to tell you how disappointed we are in our choice. We have two dogs and 3 sons, and twice a day we are cleaning this floor. The fact that the floor has a high shine to it, it shows paw prints, foot prints, pet hair, etc. Our day starts out dust mopping, then vacuuming, then using a laminate cleaner and mop. It's exhausting. By mid-day we are at it again, not to mention if we have company coming. I wish we had known how difficult this was going to be to keep clean and looking nice - certainly was not worth the money paid for all the cleaning it requires daily. We are actually pricing out new flooring to replace it.
November 27, 2013
Rated

1

out of

5
 by
Scott13
Easily Damaged
I really liked the look of this when we moved into our new home. It looked gorgeous and the builder touted how hardy this material was supposed to be. Almsot immediately we started to have issues with the edges bubbling up. It is also really hard to keep clean. Scratches really easy as well. I will never do laminate again. How is this more expensive than hardwood? I would have had as much luck with putting sheets of glossy cardboard down. Actually, that is pretty much what this product is.
October 31, 2013
Rated

4

out of

5
 by
Scott74
Good looking floor but be careful with water and pets!
I purchased a home two years ago with this flooring installed in the master and guest bathrooms and the first level of the house was completely covered with it. Overall it holds up well to my five cats and dog and cleans up fairly easy with just vacuuming and steam mopping. The only major issue I have with the floor, is that seams where the boards meet together are extremely easy to damage if they are exposed to liquids for a short period of time. I have a water bowl on a plastic tray for my pets and they managed to get water under it and the boards where staring to "bubble" up where the water penetrated the planks. If you keep a watchful eye in situations like this, the floor should be ok if you can get the liquids up with in an hour or so. The quarter round pieces that the installer used around the cabinets haven't held up well either, with the laminate staring to pull away where it was cut. I'm planning on replacing them and then pulling clear silicon over them near the seam so this doesn't happen again.
October 1, 2013
Rated

5

out of

5
 by
MWriter
Absolutely gorgeous!
Just installed this past week; love the look and feel of it, especially the high gloss and beautiful wood color. In a small kitchen, replacing off-white vinyl that had been there for 12 years. Top quality; real wow factor!
June 30, 2013
Rated

5

out of

5
 by
Lope39
Best decision we could make
We had our flooring installed almost 6 years ago, right after it came out. Our dog has very sharp nails and we have no scratches! Many friends have copied us, including neighbors. It shines just like it did the day it was installed. We have about 1000 square feet of our home done now and we are thinking of doing the kitchen and breakfast areas. We highly recommend this product. Don't know how anybody could have a complaint unless they installed it improperly.
March 16, 2013
Rated

2

out of

5
 by
Chrissy68
Not so scratch resistant
We installed approx 800 sq. ft. and the only thing I can say is it's better than the nasty carpet we had. Based on what they said @ Lowe's and what we read prior to purchase, we really thought this would be a lot more scratch resistant and great for a high traffic area... to our dismay, this is not the case. Reconsider if you're putting this in a lived in home with lots of traffic.
February 10, 2013
Rated

5

out of

5
 by
Giants12
Beautiful Floor- Instantly changed look and feel of the room
We purchased and installed 500 sq feet for our family room. Very easy to install, had my 12 year old son help me.. The floor looks fantastic, love the "wide planks". Floor wipes up and cleans easily. I did recommend this product to two friends.,
January 4, 2013
Rated

5

out of

5
 by
TSHammer
Beautiful Flooring
We purchased and installed almost 1000 square ft. of this product in our home. It went in very easily and is absolutely gorgeous. The shine is awesome and the product seems extremely durable as well. During installation, there were a few mishaps with dropped tools, etc...no chips or cracks whatsoever. Most importantly, the wife is VERY happy with her new floor!
October 19, 2012
Rated

1

out of

5
 by
Theresa812
Horrible!!
This product is horrible for many reasons. First, it is extremely hard to keep clean. We have it installed in our kitchen and if one drop of water falls on the floor, it leaves a mark that is extremely visable. I am constantly cleaning the floor. You can only use special cleaner on it, so that is a pain too. Our floor is now bubbling up after less than a year. We are going to have to have a bunch of it replaced at our cost because of it and it keeps getting worse. Also, it is very noisy. You walk in different spots and you hear it make popping noises. This flooring also chips extremely easily. The builders dropped a small tool on the floor, chip... I dropped a fork...chip. You get the idea. If anything falls on it, you will have chip marks. It is very sad because it looks beautiful in the showroom, but don't waste your money!
September 30, 2012
Rated

1

out of

5
 by
Applebay
Horrible product
My floor is now 3 years old. It is a total nightmare to maintain. It creaks when you walk on it and now has areas that the edges are curling up. We installed almost a thousand square feet and I cannot tell you how unhappy I am. I really wish that I had read the warranty more carefully before purchasing. Bought from Lowe's and when I told them the problems, they said lots of luck getting Armstrong to do anything about these problems. HOW SAD
November 13, 2012
Rated

5

out of

5
 by
Grannarocks
The Look and Beauty of Hardwood
We installed the cheery bronze laminate in a dining room, kitchen, and hearth area remodel. We wanted our new space to be something we could enjoy and not worry about with grandchildren and granddogs!! We could not be more excited about the finished product. No one can believe the flooring is a laminate. It is rich in clolor and has a beautiful shine!!
November 3, 2012
Rated

4

out of

5
 by
Donna74
great wow factor but chips and scratches easily
Everyone loves our Grand Illusions Cherry Bronze floor upon entering our house. Because of the high gloss, it does show every smudge and dirt. It also chips and scratches very easily Cleaning is easy with a dust mop or damp mop Still love the reaction of first time visitors.
November 1, 2012
Rated

4

out of

5
 by
jmcgee84
Grand Illusions Cabreuva is a beautiful floor
Although we had to have the floor installed twice due to installation errors, the floor is beautiful! The wide planks and high gloss finish look as good as any hardwood we looked at, but are even more durable. The high gloss shine does show more dirt and smudges, but that is true with any glossy flooring product. There is some noise when walking on the flooring (some creaks and crackling), but that is due to either the subfloor having some bounce, as well as being uneven in spots. That just backs up the fact that you must make sure your subfloor is level, and try to get any springiness out of the floor before installation. Installation of this flooring is very simple, and very fast. I would recommend this product, especially on very level solid subfloors.
August 18, 2012
Rated

4

out of

5
 by
newhomeowner12
This flooring is beautiful
I just bought a brand new house and chose this flooring to go in my entire downstairs. I decided to go with this flooring specifically because it was durable, easy clean up and pet friendly. I absolutely love the warm look and feel it gives my house and it holds up well to my 90 lb lab. The flooring does appear darker once it is put down, than the tiny floor sample that is given in most showcase rooms. It gives the room a very nice, rich feeling with the dark grain woven throughout. The only problem I have had with it is keeping it clean because it shows dirt and dog fur very easily.
September 11, 2012
Rated

5

out of

5
 by
sweetangel
very elegant flooring!!
This flooring looks so elegant. It adds a classy look to our kitchen/dinette. We constantly get compliments on how beautiful it is. The shine is amazing!! Would recommend it to anyone!
August 17, 2012
Rated

4

out of

5
 by
dtrose
Beautiful but requires constant cleaning
We've had this floor for over a year and it still looks beautiful. We have two kids and the floor has held up to them very well. We have it installed in our living room, kitchen and foyer. Definitely be aware of what you are getting into though with the high gloss as it does show everything. It is easy to clean but we are constantly wiping the floors as it shows every footprint - especially in the spring/summer when the humidity is higher. Again, a beautiful product but just know that you are in for a lot of streaking with the high gloss.
June 2, 2012
Rated

5

out of

5
 by
Cougguy
Our installed floor looks amazing and many people think it's real hardwood when they first see it!
We installed this product in our living room, dining room, main hallway and entry way in one project - approximately 900 sq. ft. It was our first DIY floor project and it was extremely straight forward. The flooring completely changed the look and feel of our home's interior. We have had it installed for about 3 years and it still looks as good as when the installation was finished. Easy to clean. Due to it being a little on the darker side it will show dust if an area is missed during cleaning. We would use this product again without reservation.
April 14, 2012
Rated

3.9

out of

5

 by

50

reviewers.
Rated

5

out of

5
 by
CameraShy
After 18 Months, No Regrets
I've waited to review this to give it at least a year. In fact, it's going on 18 months, and the floor still looks like new. I was against getting this floor because I thought the maintenance would be tough; trying to keep the floor clean because of the shine. Well, it's actually quite easy if you simply use a broom and a cordless vac like the Hoover Linx. Just sweep into small piles and let the vac suck the piles up. The floor looks amazing. Our experience validates Consumer Reports testing of this product. It is super scratch resistant (you'll have a hard time trying to cut a mark into this flooring). According to CR, this was the best product for scratch resistance. However, as CR reported, it doesn't do so well against dent resistance (meaning, you need to be careful of items that are dropped from relatively tall heights). We did our entire main level and it looks great and has worn just as well. Armstrong did a good job with this product and based on my extensive research, this is the one to get. I had a professional floor installer put our stuff in. He had over 20 years of experience and as much as he tried to talk us out of using a laminate, after installing our floor, it's now what he tries to talk his customers into using. It was obviously his first Armstrong laminate installation. I highly recommend the Grand Illusions line. They have some very good looking floors. If I had more flooring to cover, I wouldn't hesitate using this again. By the way, I am the type of person that goes quite overboard with researching products. In case you're wondering, I ordered our stuff from 1A Flooring.com. We did receive a few damaged boxes, but, they did replace them with some haggling. There are other on-line retailers as well and that seems to be the way to go.
March 9, 2012
Rated

5

out of

5
 by
Big Blondie
Absolutely love this floor!
We absolutely love our Armstrong Grand Illusions floor!! Two years ago, we installed the laminate flooring - in Cabrueva - throughout our entire apartment. It is so easy to clean and take care of - and it looks beautiful all the time! It is an amazingly resilient floor - we have dropped things, spilled liquids, dragged toys - and it does not scratch or show any wear at all. It was very easy to install - a friend did it for us. It looks so much like real hardwood flooring that people do not believe us when we tell them it is a laminate product. We love the way that the color flows through the rooms! What I love the most is that it gives our home such a warm cozy feeling!! And family and friends were so jealous of how beautiful our floor looked, that they installed the same floor in their homes too!! We highly recommend this floor - and we hope you would love it as much as we do!!
February 28, 2012
Rated

5

out of

5
 by
Joshua
Amazing flooring!
This flooring turned out amazing. I was a little skeptical in the store because of the woodgrain and the higher price, man was I wrong. I put it down myself and it turned out easy as can be. I had no trouble at all and did it in 2 weekends for 900 sq ft. 1 recommendation though is you really don't need to buy the trim. Get maple quarter inch and stain it with walnut stain, worked perfect and will save a grand. I would do this over again in a heartbeat, people who have hardwood are jealous of my floor. I get asked if these are the original floors to the house and not a single person has been able to tell it is not real hard wood. I have added a photo however it really does not do it justice.
January 11, 2012
Rated

5

out of

5
 by
Mikeupnorth
Excellent product, good value for the money. The rec room will be next.
We purchase 1100 square feet of Cherry-natural for the living room, dining room, kitchen and hallway. I installed it myself and it could not have been easier. There is one caution, the sub floor must be level. In leveling the floor I missed one spot in the hallway and there is some up and down movement when stepped on. This was my mistake and has nothing to do with the flooring. If you have no experience laying laminate download the guide from Armstrong as it is well written. The beautiful colour and pattern has drawn many compliments. Soon we will start the process of selecting flooring for the rec room and it will be Armstrong.
December 20, 2011
Rated

5

out of

5
 by
afnelson1
We are very happy with the new floor.
We got the Grand Illusion, Canadian Maple and had it installed to replace the carpet that was put in by the builder. It makes the rooms look larger and they sure do look a lot cleaner.
December 7, 2011
Rated

5

out of

5
 by
samelectrico
look of real wood and luxurious
This laminate is almost 1/2 thick which makes it look and feel like real wood. Most people can't believe its a laminate. The color is rich and shines spectacularly. I love it so much that when I can afford it I will do other rooms in my house the same.
November 17, 2011
Rated

5

out of

5
 by
Tony1940
fantastic looking
we purchased 190 square feet of grand illusions l3022 for our kitchen on August 1 2010 from Kenny CARPET in West Seneca,NY. we are very satisfied with the floor and extremely happy with the way it shines and looks at all times. we have received numerous compliments on it.we use Bruce Hardwood laminate cleaner on it. we are always ready to recommend the floor to anyone interested in this type of flooring.Armstrong should be very proud of their product,we are.
October 4, 2011
Rated

5

out of

5
 by
Gretchen32
This product is something I would love to have in my home, for all the great qualities Armstrong laminate flooring is known for!
I trust in the Armstong name, to make great products. The laminate I have chosen has a great texture and color. It is full of rich qualities and comes with a guarantee. Armstrong laminate could spruce up any home, with great quality and durability! I love Armstrong flooring and would recommend it to anyone. My rating 5 stars!
September 14, 2011
Rated

5

out of

5
 by
GREGO
great product
This floor looks brand new and is three years old, when we have guest the first thing they say thats beatiful floor.
September 14, 2011
Rated

4

out of

5
 by
wendylou
Beautiful floor, high shine
This floor is absolutely beautiful. I could not be more pleased and the color compliments a lot of colors. That being said it has a high gloss shine and you have to clean it constantly. I can't say about the installation as I had it professionally installed. Great alternative to real hardwoods as its more durable. I put it in my living room, dining room and hallway. Wish I'd done the bedrooms as well.
September 13, 2011
Rated

5

out of

5
 by
MrsJ
Durable and Beautiful Flooring
I have had this flooring installed in my living and dining rooms for almost two years and I love it. The picture doesn't do the color justice, it's much richer in person. The thickness of the planks keeps the floor from sounding "hollow" like some thinner laminates. We don't have any issues with squeaking or anything else. The floor is holding up very well with no scratches / nicks despite the fact that we have two cats and a very active 5 year old. In fact as I was writing this review, my daughter dropped two hard plastic toys onto the floor from about 4 feet in the air and it didn't make a mark on the floor. One thing to note though is that this floor has a high gloss to it, which makes it look great the majority of the time, but smudges do show and you need to be careful what you clean it with. Some cleaning products will cause streaks in the floor. You need to use something that is made for cleaning laminate flooring and you won't have any issues. I certainly won't win any awards for homemaker of the year and most of the time, my floor looks great anyway.
September 6, 2011
Rated

1

out of

5
 by
td1234
worst floor you could ever buy
this floor is horrible. You can't walk across it without is streaking.
September 4, 2011
Questions & Answers
Coupon Offers
Armstrong Showrooms
These elite retailers display the broadest selection of Armstrong flooring from every product category, plus have: an expert team of Armstrong certified product professionals dedicated to helping you choose the right floor, an Armstrong 30 Day Customer Satisfaction Guarantee and extended Armstrong product warranties.
Premier Showrooms
Premier retailers offer an extensive selection of Armstrong flooring in most product categories. They have Armstrong certified product professionals dedicated to helping you choose the right floor. Installation services will vary from store to store.
Find a Store
Find a flooring store in the U.S. or Canada