12 mm Laminate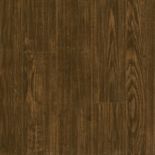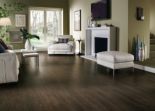 Details
Specifications
Residential Warranty : 50 years
Commercial Warranty : 10 years
Armstrong MasterWorks with VTx / HydraCore Plus
Commercial VisionGuard
Look
Low Gloss
Pressed Edge / Pressed Ends
Measurement
Installation
Below/On/Above Ground Level
Installation
Download Installation Guide
Download the complete Armstrong product installation guide.
Armstrong and Bruce Laminate Installation
Professional Installation
No matter what
flooring
type you choose, we recommend you consult your retailer to locate an Armstrong Certified Installer near you. Armstrong Certified Installers undergo rigorous flooring installation training on all
Laminate flooring
products. You can rest assured that when you use an Armstrong Certified installer, your floor will be installed properly and provide many years of satisfaction.
Find an Armstrong Certified Installer
DIY Installation
Demo
Trim and Moldings
Trim and Moldings Overview
Complete your floor with coordinated transitions such as threshold, stair nose, reducer strip, quarter round and t-molding. We offer a complete selection of species and colors providing the finishing touch to your flooring installation
Trim and Moldings for - Homestead Plank - Farm Fence
Flush Stairnose
M83CP
Used for stairs, stepdowns and landings.
Multi-purpose Reducer
M80CP
Finishes the space between laminate flooring and other flooring surfaces, carpet, or where quarter-round and wall base cannot be used.
Quarter Round Molding
M51CP
Finishes the space where the laminate flooring meets the wall.
Step Nose
M86CP
Use where laminate meets a step-down or landing.
T-Molding
M82CP
Finishes the space between two pieces of laminate flooring.
Laminate on The Wall Trim and Moldings Laminate - Homestead Plank - Farm Fence
Chair Rail
MCRCP
Breaks up the appearance of a wall for practical or decorative purposes.
Inner Corner
MICCP
Covers the corner where adjoining walls meet.
Outer Corner
MOCCP
Covers exposed exterior corner.
Wall Base
MWBCP
Used to line the joint and covers the gap where the floor and walls meet.
Customer Reviews
Questions & Answers
Coupon Offers
Armstrong Showrooms
These elite retailers display the broadest selection of Armstrong flooring from every product category, plus have: an expert team of Armstrong certified product professionals dedicated to helping you choose the right floor, an Armstrong 30 Day Customer Satisfaction Guarantee and extended Armstrong product warranties.
Premier Showrooms
Premier retailers offer an extensive selection of Armstrong flooring in most product categories. They have Armstrong certified product professionals dedicated to helping you choose the right floor. Installation services will vary from store to store.
Find a Store
Find a flooring store in the U.S. or Canada