8.30 mm Laminate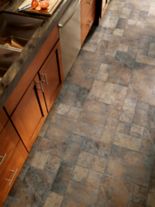 Weathered Way - Roman Gray
8.30 mm Laminate
Price This Floor
Order Sample
Samples Out Of Stock
Design a Room
Coupon Offers
Find a Store
Details
Specifications
Price This Floor
Residential Warranty : 30 years
Armstrong MasterWorks with VTx / HydraCore Plus
VisionGuard
Look
Medium Gloss
Square Edge / Square Ends
Measurement
Installation
Below/On/Above Ground Level
Installation
Download Installation Guide
Download the complete Armstrong product installation guide.
Armstrong and Bruce Laminate Installation
Professional Installation
No matter what
flooring
type you choose, we recommend you consult your retailer to locate an Armstrong Certified Installer near you. Armstrong Certified Installers undergo rigorous flooring installation training on all
Laminate flooring
products. You can rest assured that when you use an Armstrong Certified installer, your floor will be installed properly and provide many years of satisfaction.
Find an Armstrong Certified Installer
DIY Installation
Trim and Moldings
Trim and Moldings Overview
Complete your floor with coordinated transitions such as threshold, stair nose, reducer strip, quarter round and t-molding. We offer a complete selection of species and colors providing the finishing touch to your flooring installation
Trim and Moldings for - Weathered Way - Roman Gray
Flush Stairnose
M53J9
Used for stairs, stepdowns and landings.
Multi-purpose Reducer
M50J9
Finishes the space between laminate flooring and other flooring surfaces, carpet, or where quarter-round and wall base cannot be used.
Quarter Round Molding
M51J9
Finishes the space where the laminate flooring meets the wall.
Step Nose
M56J9
Use where laminate meets a step-down or landing.
T-Molding
M52J9
Finishes the space between two pieces of laminate flooring.
Customer Reviews
Rated

4.9

out of

5

 by

9

reviewers.
Rated

5

out of

5
 by
vals4con
I have a Gorgeous floor!!
I love this flooring! It has a very realistic appearance and such nice color variation. It's really easy to keep clean too!
September 17, 2015
Rated

4

out of

5
 by
Jules1973
Looks great
The floor was not a beginner DIY project. Looks great. Easy to clean so far. Have had lots of complements on it.
March 11, 2015
Rated

5

out of

5
 by
tomcat
Beautiful floor
I just had this floor installed in the kitchen and dining area of my home. I would recommend you have it professionally done because even they said it was harder to install than the normal wood laminate since the planks are very wide. I did have one small issue with a defect in one of the tiles but that was resolved quickly by my contractor and replaced without any trouble. I love the look of this floor and it certainly makes the rooms look much larger.
February 20, 2015
Rated

5

out of

5
 by
tomcat260
Love the look of the floor
I just had this floor installed about two weeks ago. I would recommend that you have it done professionally since the planks are large and not like the other wood look laminates. Even my contractors said it's much harder to install than most other laminates. It makes the room look much larger and I love the randomness of the stones. It appears to be very easy to take care of and like other laminates you have to watch any liquids on the floor. I'd certainly recommend this particular laminate.
February 19, 2015
Rated

5

out of

5
 by
jillbird
I love this floor
I used the antique cream color of the floor in my kitchen, which is on the north side of the house, not so much light comes into the big room. This floor looks fantastic. Not only did it brighten up the room and give my kitchen a whole new look, I love the pattern, colors and feel of the floor when walking. I spent a lot of time looking for the "my" floor and I sure got it right. Thanks Armstrong!
July 20, 2014
Rated

5

out of

5
 by
Amy46
I love the durable features of this floor
This floor is so beautiful and looks great in our kitchen. The hard surface so far holds up well to a busy households activity. The beauty, and the practicality of this flooring mixed with a 30 year guarantee mark peace of mind.
October 24, 2013
Rated

5

out of

5
 by
linrae
This product looks great
It looks great !!!!!!!! everyone who comes in just loves it. The installer wants to put it in his own house. It matches my new cabinets and new counter tops and new wall color to a tee.We could not be happier Linda
April 12, 2013
Rated

5

out of

5
 by
Ellie
This floor looks amazing
I had this flooring installed professionally in my kitchen and it turned out beautifully. It looks gorgeous and cleans up beautifully and easily. It took me a long time to choose a flooring and I couldn't be happier. The installers put it in my kitchen and laundry room in about 7 hours including the matching molding. I would recommend this flooring .
December 26, 2012
Rated

4.9

out of

5

 by

9

reviewers.
Rated

5

out of

5
 by
nancyrr
this floor was installed by an Armstrong certified professional in our entrance hallway and kitchen.
I have wanted this type of flooring for many years as at my former job I was always on my feet and after a long day like that, I always have to prepare dinner. Standing on the ceramic tile I inherited with the house was becoming excruciating. When friends come over, they tell me it is very easy on one's feet and that it looks like real ceramic tile. I find that it does not show dirt at all, so one might say that it is a low maintencance product. We have it for almost two months now, and so far have not experienced any problems with it. Not using a pail and mop with water and ammonia to clean my klitchen floor takes some getting used to, but it is fast and easy to use the Armstrong spray and tool.
September 13, 2011
Questions & Answers
Coupon Offers
Armstrong Showrooms
These elite retailers display the broadest selection of Armstrong flooring from every product category, plus have: an expert team of Armstrong certified product professionals dedicated to helping you choose the right floor, an Armstrong 30 Day Customer Satisfaction Guarantee and extended Armstrong product warranties.
Premier Showrooms
Premier retailers offer an extensive selection of Armstrong flooring in most product categories. They have Armstrong certified product professionals dedicated to helping you choose the right floor. Installation services will vary from store to store.
Find a Store
Find a flooring store in the U.S. or Canada