12 mm Laminate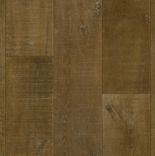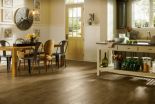 X-Grain Sable/Rough Cut Sable
12 mm Laminate
Price This Floor
Order Sample
Samples Out Of Stock
Design a Room
Coupon Offers
Find a Store
Details
Specifications
Price This Floor
Residential Warranty : 50 years
Commercial Warranty : 10 years
Armstrong HydraCore Plus / Magnum Plus HDF Core
VisionGuard / G3 Wear Layer
Look
X-Grain Sable/Rough Cut Sable
Medium Gloss
Micro Edge / Micro Ends
Measurement
Installation
Below/On/Above Ground Level
Installation
Download Installation Guide
Download the complete Armstrong product installation guide.
Armstrong and Bruce Laminate Installation
Professional Installation
No matter what
flooring
type you choose, we recommend you consult your retailer to locate an Armstrong Certified Installer near you. Armstrong Certified Installers undergo rigorous flooring installation training on all
Laminate flooring
products. You can rest assured that when you use an Armstrong Certified installer, your floor will be installed properly and provide many years of satisfaction.
Find an Armstrong Certified Installer
DIY Installation
Demo
Trim and Moldings
Trim and Moldings Overview
Complete your floor with coordinated transitions such as threshold, stair nose, reducer strip, quarter round and t-molding. We offer a complete selection of species and colors providing the finishing touch to your flooring installation
Trim and Moldings for - X-Grain Sable/Rough Cut Sable
Flush Stairnose
M83M4
Used for stairs, stepdowns and landings.
Multi-purpose Reducer
M80M4
Finishes the space between laminate flooring and other flooring surfaces, carpet, or where quarter-round and wall base cannot be used.
Quarter Round Molding
M51M4
Finishes the space where the laminate flooring meets the wall.
Step Nose
M86M4
Use where laminate meets a step-down or landing.
T-Molding
M82M4
Finishes the space between two pieces of laminate flooring.
Customer Reviews
Rated

4.3

out of

5

 by

23

reviewers.
Rated

5

out of

5
 by
Emily
Great Choice for our downstairs
We chose this for our whole downstairs including the kitchen. It looks amazing (I love the color) and is very durable. I was worried with two small boys throwing their toys around that it would get beat up but it's holding up great. Very happy with our floor.
January 6, 2016
Rated

5

out of

5
 by
kcrai
Beautiful and does not scratch
This product was easily installed and my two labs can not scratch it. Very nice color.
October 8, 2015
Rated

4

out of

5
 by
Linda48
The perfect alternative to wall to wall carpeting
I was tired of trying to keep my wall to wall carpets clean. I chose this product and color because it has a beautiful appearance and good warranty. The low sheen is perfect for dogs and dust. Doesn't show anything. I highly recommend this product.
October 5, 2015
Rated

5

out of

5
 by
KATHE
THIS PRODUCT IS WONDERFUL
THOROUGHLY ARE ENJOYING OUR NEW LAMINATE FLOORING IN THE KITCHEN AND DINING AREA. ARMSTRONG MAKES A GREAT PRODUCT BEINGS WE HAVE A DOG. GET COMPLIMENTS ON IT. THE SPECIFICS ARE DETAILED WHICH HELPS TO PURCHASE THE LAMINATE.
October 5, 2015
Rated

4

out of

5
 by
LaMa
The Armstrong Bruce floor appears to look great.
The floor was installed by a installer with the overall apperance being quite satisflying. My wife is very happy with the floor. The floor is only a week old but she feels that keeping it clean and shinny may be a more of a job than anticipated. The quilty of the floor seems quite good but being it is new the following years of use will tell. We would recommend this product to our frends and family.
September 26, 2015
Rated

4

out of

5
 by
Ken747
Better See This on a Floor Before Buying
To be fair to Armstrong, I do believe this is a well made product. The only reason I cant recommend it is because the "sample" they sent me does not begin to reflect the amount of "waviness" that appears across the floor. The sample showed a subtle amount but when the entire floor was put down, we really did not like it at all. Hate to bite the bullet but appears we will have to pick another Armstrong product to replace it. Lots of laminate is going to be available for people here who like the look. lol Ken E.
September 2, 2015
Rated

5

out of

5
 by
Nick34
Looks wonderful
My sister installed this product and it looks great.
August 25, 2015
Rated

5

out of

5
 by
Karrie
I love it
I went from Carpet to this. What a beautiful look it created. It works well with having pets too. No wear and tear as of yet
August 23, 2015
Rated

4.3

out of

5

 by

23

reviewers.
Rated

3

out of

5
 by
Murzilka
It would be the best floor ever if........
If it would not be so squicky. The look is perfect, and instalation is super easy, but it so noisy that i cat here it from other floor in the house. If my baby sleep in the room, we can easyly wake het up by walking by. I slowly starting to hate them. this is the reason why I would not recommend it.
July 29, 2015
Rated

3

out of

5
 by
DaveA
Inventory problems
My floor is not finished yet, so I only gave 4 star ratings for Durability and Quality based on what I expect. Appearance I gave 4 stars because I'm not entirely sold on the beveled edges which make the joints really stand out or the 15" and 31" lengths that cause more joints. Maybe you will like that. But I am worried about dirt getting trapped in those beveled joints and the potential for buckling with those smaller pieces (maintenance gets a 3). Installation has been troublesome because the lock-n-fold can be frustrating at times and Armstrong apparently discontinued one of the moldings I wanted making me jump around for other solutions. The floor looks good otherwise, but this has turned into a 3 month project during which time my LR has been torn apart. It took 7 weeks for my order to come in. They said it would be 2. I ordered 94" T and 94" Baby Threshold moldings. They sent me 72" T and 72" reducer. Now they say they no longer have the Baby Threshold or that Reducer; they replaced them both with an All-Purpose Reducer. Fine. I won't get the new moldings for 2 weeks and they refused to send them direct (you'd think they want to make some amends). They can only send them to my sales store. In the meantime, I can't install anymore flooring because my boards will butt up against the Reducer and I don't know its exact widthe measurements since I don't have it. They sent me a link to its measurements, and it says to lay the track 5/8" from where you want the Reducer to end. The same link has two diagrams for the All-Purpose 8mm and 12mm reducers, both of which have a different width from the track to the butted floor and are supposedly different from the 72" reducer they did send me (according to my store rep). Even their instructions are contradictory. So you can understand why I don't want to attempt to lay further rows until I can see what the new reducer will measure. I don't trust Armstrong at this point. Final note, my sales rep told me these came in 4' lengths. FYI, they come in 3 different lengths making for laying the pattern more difficult so as not to have butting joints. I guess that is part of the 'rustic' look. Very disappointed in what could be a good product. I'll never order from Armstrong again. There's too many other mfgrs out there that are good.
June 4, 2015
Rated

5

out of

5
 by
Stephanie
Gorgeous!
We just installed this floor in my office, and I love it! It's beautiful, looks high end and doesn't have that "laminate" feel. The neutral color and sheen are just perfect for the farmhouse eclectic look I'm going for. I've gotten so many compliments on it already, and I can't wait to install this floor throughout our downstairs.
January 29, 2015
Rated

5

out of

5
 by
Lynn24
Love my new floor!
We had the carpet in our living room, dining room, bedroom, foyer and hallway replaced with Armstrong L0243. The floors look amazing! I looked at many, many laminate samples from different manufacturers and when I saw this, I knew it was the one. It had so much detail and looked so much like real wood, I thought I had picked up a sample from the hardwood side of the store by mistake! Seems to be easy to clean and polish - pretty low maintenance. The house is so much lighter now because the outside light reflects off of the floor instead of being absorbed by the carpet. I'm very happy with my new floor and hope to install this laminate in the guest bedrooms next year.
January 27, 2015
Rated

5

out of

5
 by
Funkyleucadia
Much better than I anticipated
Flooring is beautiful, so far extremely durable, doesn't scratch with my dog. I had it professionally installed, 850 ft. in 6 hours. Clean up is a breeze. Everyone who sees it thinks it looks so designer and really modernized my home. Thank you Armstrong.
January 26, 2015
Rated

5

out of

5
 by
Bobnj
Thrilled with the look
We recently installed this over a cheesy Home Depot parquet in our sunroom, and are delighted with the result. Visitors to our house are amazed at the change. The old floor was not perfectly level, but the laminate is perfectly flat with no noise or squishiness.We do not yet have any input as to durability and ease of cleaning, but will take Armstrong's word for it. Actually prefer the appearance of this product to real hardwood. Money well spent.
December 11, 2014
Rated

4

out of

5
 by
Amystw77
looks great
our friends installed this product and it looks great.
July 17, 2014
Rated

4

out of

5
 by
Danny
Excellent
This was the exact flooring we've been looking for for our beach house and Carolina Room on Oak Island, North Carolina. We love the worn-looking and unique wide planks, the texture of the laminate, and more than ten variations of each plank. We are so glad we found this high-guality and great looking product!
June 5, 2014
Rated

2

out of

5
 by
Disappointed Consumer
This product looks great at the beginning but maintenance is terrible
I have used the Armstrong cleaning system and the Bruce cleaning system on this floor from the beginning. All leaving a film on my floor that makes this floor look dirty all of the time. I have tried each remedy that Armstrong recommends to no avail. The floor looked great at the beginning but now looks bad all of the time. Anyone who asks me about it I'll tell them to never purchase this product since the upkeep is horrible even if following the directions.
May 7, 2014
Rated

5

out of

5
 by
Sheran
Great features ~ just what we needed!
We built our cabin on an island on Rainy Lake, NW Ontario, Canada, in 2008. We were looking for a flooring that would be durable in below freezing winters with no heat and hot summers. After talking with different flooring representatives, we decided on Armstrong Homestead Plank - Rugged Khaki. My husband and son installed it. It blends in with the pine furniture and siding on the walls. More importantly, each spring when we open the cabin for the summer it still looks great! A few years ago we also installed it in the lower level bedroom. We have been so pleased with Armstrong laminate we will be using it on our floors in our Illinois home in the future. Thanks for the great product!
February 14, 2014
Rated

5

out of

5
 by
Kabambi520
Love this Laminate Flooring!
We recently finished our basement and I really wanted a wood floor. Since the basement is obviosuly below ground, the salesperson recommended laminate flooring as an alternative to hardwood. I was skeptical but decided to give it a try. The visuals available in laminate flooring are amazing. I chose this laminate because I wanted a dark look with some texture. The planks looks like hand-scraped wood flooring. This floor is absolutely beautiful. Everyone that sees it comments on how nice it looks. Cleaning is a breeze. I use the Bruce hardwood and laminate floor cleaner. Just spray and wipe with a cloth. It's that simple. So far the floor has been very durable. Bar stools (with protectors on them) slide back and forth on the floor and so far no scratches! I highly recommend this floor!
August 28, 2013
Rated

5

out of

5
 by
carl10
Great looking floors
I recently had reclaimed chestnut installed in the living room\dining room of my rental unit (400 sq ft). It only took 5 hrs by the installers but I think I could have done it myself and I'm not that handy! This floor will be perfect since I allow dogs and carpet or hardwood is not the answer. The floors look great, the tenants are extremely happy, and I don't have to worry about the floors for a long time.
June 14, 2013
Rated

4

out of

5
 by
Rose380
The laminate floor has a lovely rustic look, low gloss but looks like real wood..
Initially I was disappointed in the gloss level of the floor since it was described as "medium gloss" when I purchased it about a year ago. I've gotten used to it and I noticed your website no longer calls it "medium gloss" and now calls it "low gloss". I probably would have picked another flooring with a medium gloss but the floor is lovely with a matte shine.
February 4, 2013
Rated

4

out of

5
 by
podraigh
Nice but a change of pace
We were replacing sheet vinyl and carpet so we knew it would be different ! But we weren't prepared for the reality of a dark hard surface that shows every light speck of material. With 2 dogs, a cat, and a 5-year-old boy, we have to do some sweeping/vacuuming every day or it is a real eyesore ! Once clean to the naked eye, it looks great. The other side is that darker stains or grime don't tend to show up, so you have to self-motivate to do a 'real' cleaning ! Also be aware that the small simulated grooves do collect material. Generally, since they are shallow, it's pretty easy to coax out though. In a place or two, it looks like tiny pieces have been nicked off by unknown objects. And it will mar somewhat if a furniture leg etc. has a rough edge, even one you may not have noticed before; so be careful and get some more attachable pads. Love the textured look and feel. We had it installed and that went OK overall.
January 30, 2013
Rated

3

out of

5
 by
Rjsingh10
Good when finished
This floor has a handscraped design and looks like real wood. The floor looks very nice. I also tested many brands at home myself with my wife watching for durability. I would key and drop sharp heavy objects on the floor samples we had to see which held up the best and it was Armstrong by far. You can also try this yourself. Now, the bad part, Armstrong's locking flooring...well, doesn't lock. The instructions tell you to go tongue to tougue where as we actually had to install it edge to edge. Also, it doesn't seat well, you have to really soft hammer it into the other board and even then it can be hit or miss. The locking mechanisms of other brands like Pergo and Wilson Art is far better. Additionally, we found that these planks chip easy on the edges causing us to have to use these pieces as cut or throw away pieces. Finally, some (onoy a few) pieces were out of square so they wouldn't seal edge to edge making them throw away pieces. Some of the so-called locking edges were not manufactured correctly or something causing them not to lock at all no matter what we did. The locking edge was shorter causing it not to lock at all. I've done numerous installs on various brands, this was my first with Armstrong. What would normally take me about an hour to install with any other flooring took me twice the time if not longer do lay down using Armstrong. If Armstrong would create an actual locking design like the other companies I would give them 5 stars. 5 stars on the look and top side durability. 1 star on the quality and locking mechanism.
March 14, 2012
Questions & Answers
Coupon Offers
Armstrong Showrooms
These elite retailers display the broadest selection of Armstrong flooring from every product category, plus have: an expert team of Armstrong certified product professionals dedicated to helping you choose the right floor, an Armstrong 30 Day Customer Satisfaction Guarantee and extended Armstrong product warranties.
Premier Showrooms
Premier retailers offer an extensive selection of Armstrong flooring in most product categories. They have Armstrong certified product professionals dedicated to helping you choose the right floor. Installation services will vary from store to store.
Find a Store
Find a flooring store in the U.S. or Canada