16 in. x 16 in. Luxury Vinyl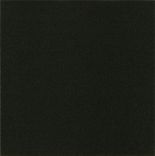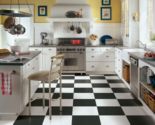 Solid Colors - Betcha Black
16 in. x 16 in. Luxury Vinyl
Price This Floor
Order Sample
Samples Out Of Stock
Find a Store
Details
Specifications
Price This Floor
Residential Warranty: Lifetime Limited
Light Commercial Warranty : 5 years
Limestone Enriched Luxury Tile
Urethane No-Wax
Look
Low Gloss
Measurement
Installation
Installation
Download Installation Guide
Professional Installation
No matter what
flooring
type you choose, we recommend you consult your retailer to locate an experienced professional installer. Professional installers have the experience needed to help ensure your floor is installed properly.
DIY Installation
Trim and Moldings
Trim and Moldings Overview
Matching trim is available for a wide variety of resilient floor styles and will provide a finishing touch to your flooring installation.
Trim and Moldings for - Solid Colors - Betcha Black
Multi-Purpose Trim
D4101TRM
Transitions to varying levels. Can be used as T-molding or surface reducer.
Stairnose Trim
D4101STR
Finishes the edges of stairs, step downs, or landings.
Customer Reviews
Questions & Answers
Find a Store
Find a flooring store in the U.S. or Canada