Additional Information
Add Beauty To Your Home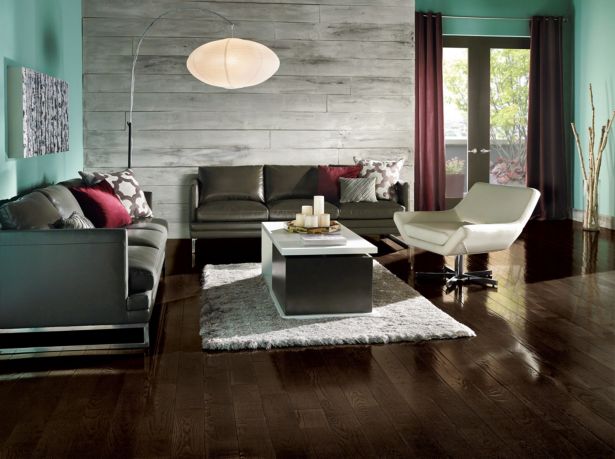 Dark hardwood floors add beauty and value to your home. Many homeowners choose dark wood floors to add depth and richness to their interiors. This color flooring delivers an inviting contrast to crisp white walls, and light wood or metallic furnishings. Consider pairing dark hardwood flooring with rustic features, such as a stone fireplace and wrought-iron fixtures.
Choosing A Dark Hardwood Floor
Armstrong offers more than 110 styles of dark hardwood floors. Each has its own unique characteristics, plank size, and gloss level. Our dark wood floor options include traditional, distressed, hand-scraped, and specialty woods. From cherry to hickory to pecan, we're sure to have a dark wood floor to match your home's personality and your lifestyle.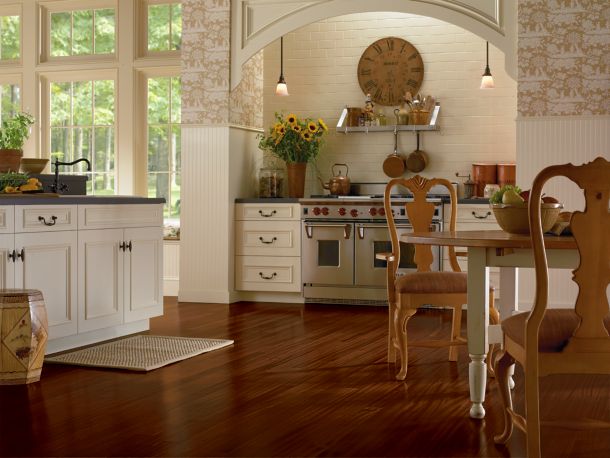 Caring For Dark Wood Floors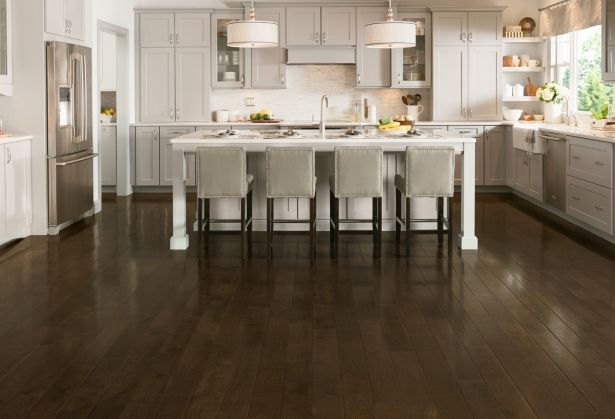 Caring for your dark hardwood floor is easy. Day-to-day cleaning can be done with a soft broom. Wipe spills up immediately and invest in indoor and outdoor doormats to catch additional dirt and moisture.
Occasional cleaning with Armstrong-approved products is recommended. Because hardwood is a natural product, it can be sensitive to humidity and moisture, so we recommend installing engineered hardwood in bathrooms, kitchens, or basements, not solid hardwood.