Additional Information
Exotic Hardwood Flooring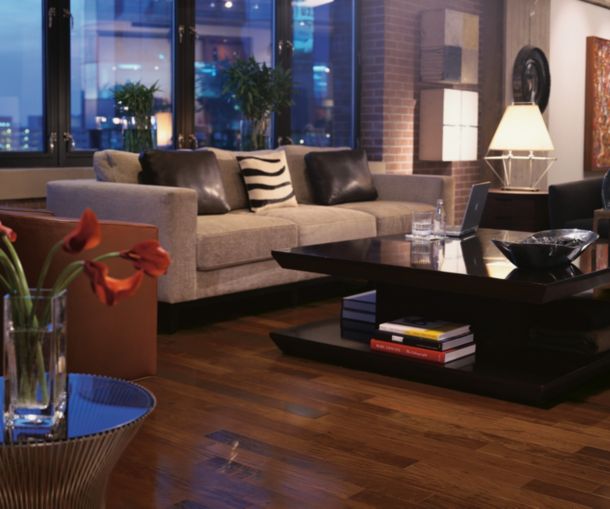 With stunning originality and beauty, exotic wood flooring offers a sense of drama for that room in your home that demands a bold statement. The exotic hardwoods from around the world are carefully selected and responsibly harvested, and feature striking natural colors and bold, detailed graining.
Exotic hardwood flooring is known for superior hardness, which translates into durability. Most exotic species rank higher on the hardness scale than domestic species, so you may want to consider exotic wood flooring for a busy area like your kitchen or family room.
Armstrong Exotic Woods Philosophy
Armstrong is committed to responsible sourcing for our exotic hardwood flooring. We require our suppliers to verify their adherence to international regulations protecting exotic hardwood species. We also ensure that no endangered exotic hardwoods are used in any of our products. In addition, we partner with the Tropical Forest Foundation to continue to support and promote sustainable forest management and reduced impact logging practices.
Acacia Hardwood
Visually appealing with pleasing grain patterns and stunning shades, acacia hardwood delivers on charm and durability. Its rustic pattern works well in a master bedroom when paired with a delicate, neutral palette. Choose a lighter acacia hardwood to bring a lively character to a living room or dining room. This versatile flooring will serve as the focal point of any room.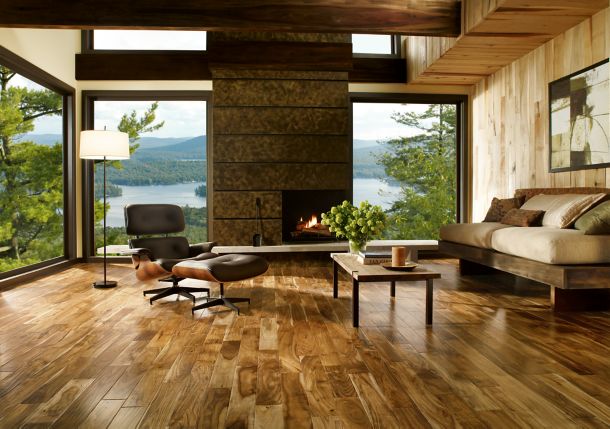 Jatoba Flooring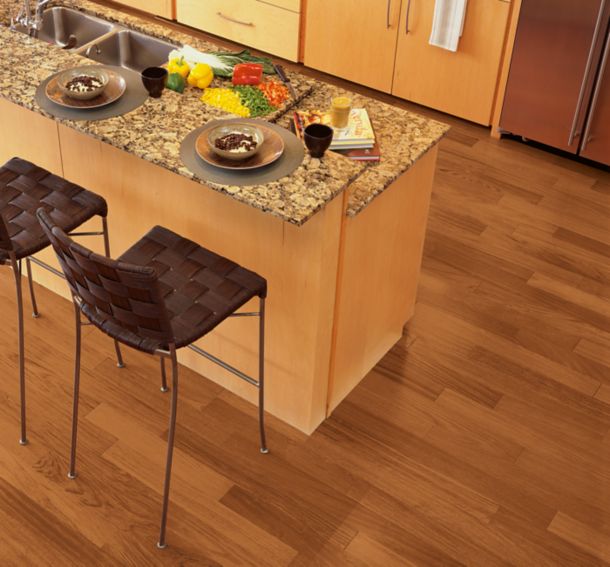 Jatoba hardwood is responsibly sourced from tropical climates in Central America. Ranked as a top performer for its hardness and resilience, Jatoba is a popular choice for the discerning homeowner.
Jatoba is valued for its rich and radiant tones ranging from medium brown to dark red. Exposure to sunlight intensifies Jatoba's luster, imparting bursts of color that seem to leap off the floor.
Tigerwood Flooring
With a pattern reminiscent of tiger stripes, Tigerwood has a dramatic grain color that commands attention. Tigerwood has a high density, but it's malleable, making it easier to mill into flooring than other exotic hardwoods.
Its resistance to humidity allows Tigerwood to prowl in nearly any room, but if you're planning to install it in a finished basement, make sure to choose an engineered wood, rather than a solid hardwood. This vivid floor works best in areas with muted walls and an abundance of natural light.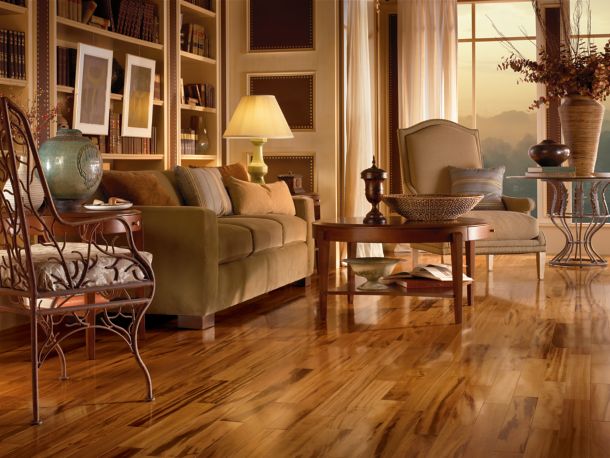 Brazilian Cherry Hardwood Floors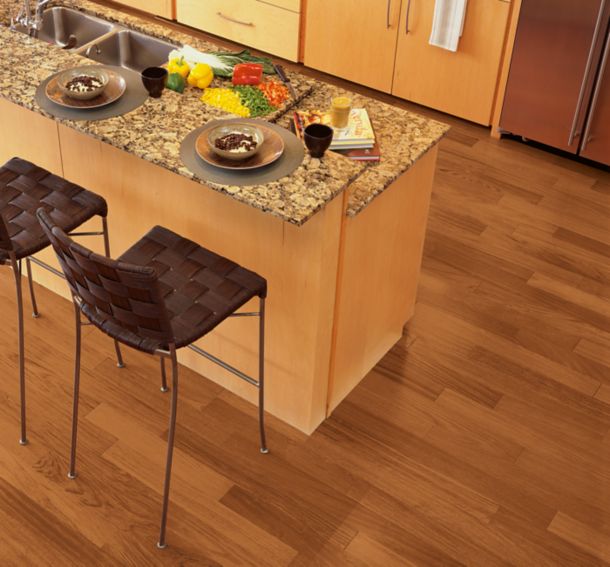 One of our most popular exotic hardwoods, Brazilian cherry is prized for its deep, rich tones and radiant satin finish. Brazilian cherry ignites a room with striking red and brown hues that can look different at various times of the day, depending on the light hitting the room.
This exotic hardwood flooring works well in a classic traditional setting or can be matched with more contemporary décor. Whatever your style, Brazilian cherry will add an exciting vibe to your home.
Customer Review
Acacia – Natural
Absolutely Beautiful!
November 1, 2014
We have had this professionally installed floor for about 3 months now. Our installer said repeatedly that in 30 years in this business, this was the most beautiful floor he has ever laid! I cannot tell you how many compliments we receive! It's such a beautiful range of tones...every board different but not at all busy looking, as was my fear. We have yet to see any scratches from our Lab Retriever (or teenagers!) It is extremely durable, very unique and just so lovely!

Michy25
Edmonton, Alberta