Additional Information
Oak Hardwood Flooring
Red Oak vs. White Oak Hardwood Flooring
Oak is a common wood, yet many people aren't aware that there are two distinct species – red oak and white oak. Between the two, there are only subtle differences when it comes to durability, hardness, and cost. Color and grain pattern are the distinguishing features that set red oak and white oak apart.
Red Oak Flooring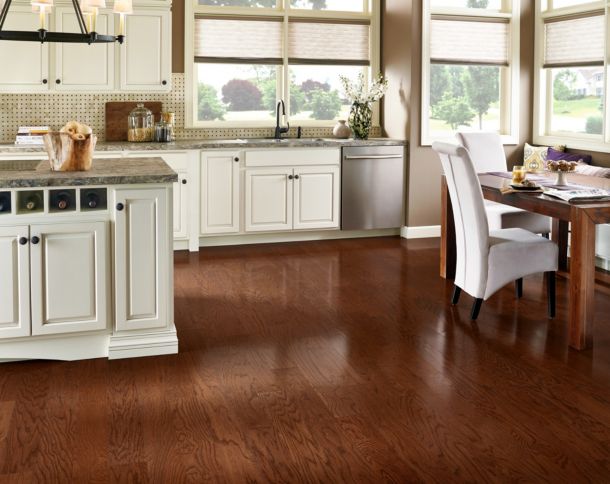 The color of red oak flooring varies widely from light honey yellow with a salmon tint to a warm amber with brown undertones. Red oak's easily recognizable grain pattern shows wider lines that often run in zigzag or wavy patterns. Many homeowners prefer how the distinct grain of red oak adds to the look of their décor. This livelier pattern also helps hide dirt and scratches.
White Oak Flooring
White oak flooring presents a more neutral palette with less variation between colors, that range from light yellow to golden brown. White oak's grain pattern runs straighter and tighter, offering a smoother visual that works well with many decorating styles.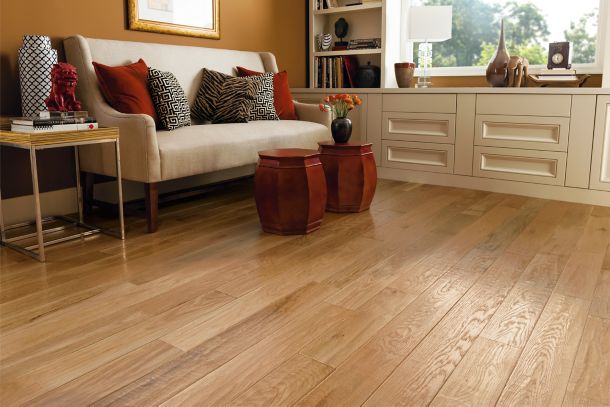 Durability Of Oak Flooring
The durability of red oak and white oak makes either one a good choice for areas in your home that get lots of traffic. White oak has a slightly higher Janka hardness rating than red oak, but both are strongly resistant to scuffs, scratches, and dents. As with all hardwoods, red and white oak hardwood flooring will show color changes with exposure to light, although not as much as with other hardwoods.
Oak Flooring Construction & Sizes
Oak hardwood floors are available in either solid hardwood or engineered hardwood (multiple layers of hardwood bonded together). You have a choice in the size of your oak boards. Oak strips, which are less than 3" wide, create a traditional look, while oak planks in widths greater than 3", create a sense of openness and space for a more sophisticated style.
New Prime Harvest™ Oak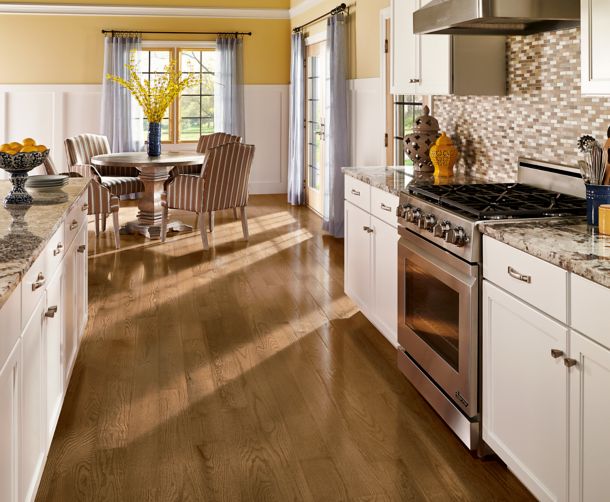 A new oak hardwood collection from Armstrong takes the familiar look of oak to a more stylish level. This collection features only select and premium grade Appalachian oak timber to create 3" and 5" wide planks. These premium planks are finished in 12 designer shades and two gloss levels.